Best Refrigeration Pipe Insulation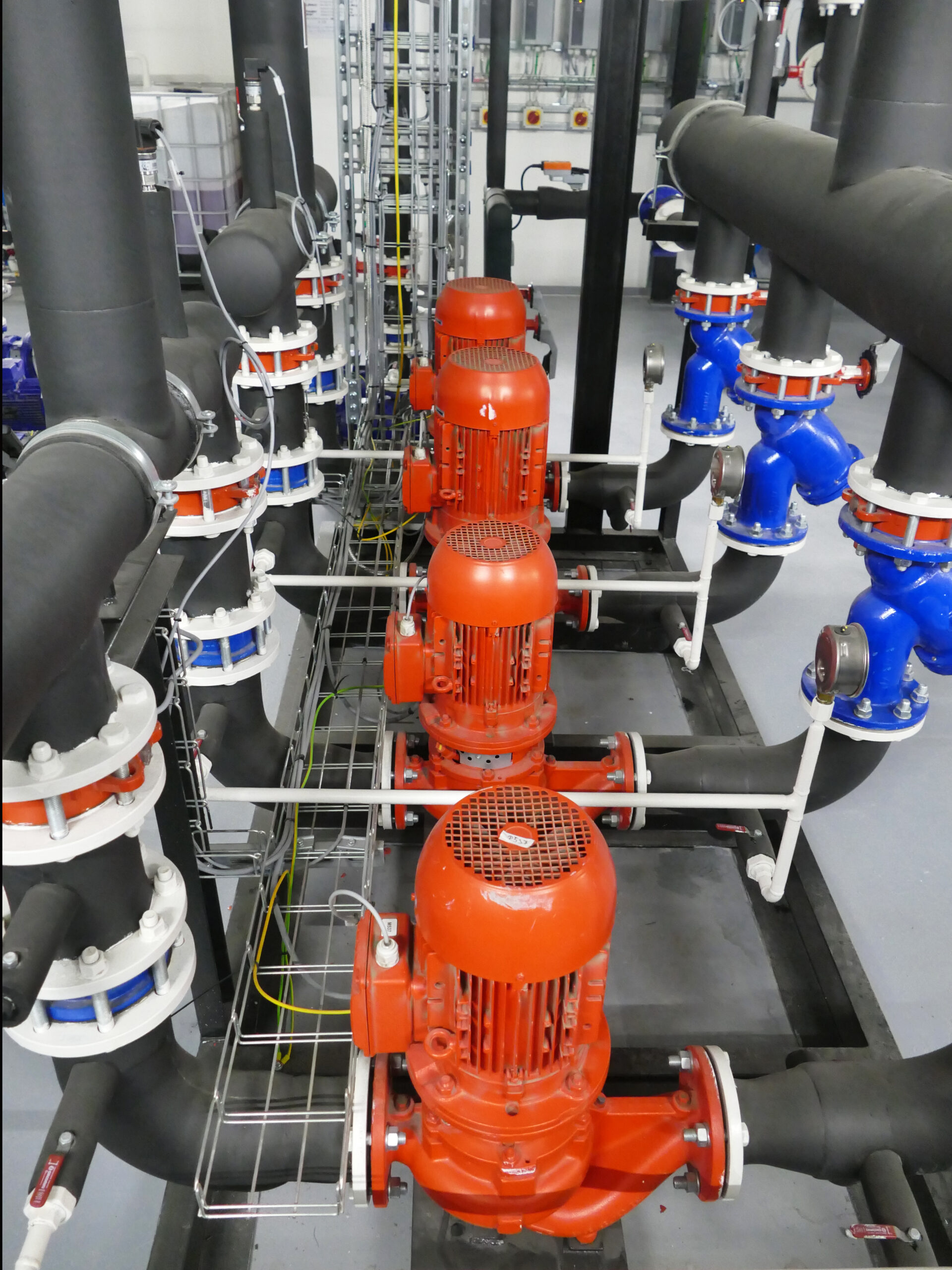 When evaluating the best refrigeration pipe insulation for your project, there are many things to consider. Such factors include…
Line (operating) temperature

Upper ambient temperature range

Upper relative humidity range

Thermal conductivity and permeability

Application – interior, exterior, subject to foot traffic and mechanical damage

Space restrictions (between pipes, other objects, retail grocery cases)

Material cost

Product life cycle

LEED® credit compliance

Fire safety compliance with either ASTM E 84 or UL 723 25/50 flame spread/smoke developed-index
Commercial and industrial refrigeration systems typically operate in the 20°F to -50°F (ammonia) range. These continuous service temperatures are below ambient and under constant threat of condensation and vapor drive. Additionally, hot gas defrost cycles can reach intermittent spikes of 250°F. The consequences of inadequate HVAC refrigeration pipe insulation design include saturated insulation, icing, pipe corrosion, system failure, and dreaded downtime. 
The ASHRAE Handbook recommends cellular glass, closed-cell elastomeric, closed-cell phenolic, polystyrene, and polyisocyanurate insulation for refrigeration system applications. These refrigeration pipe insulation types share a few characteristics: closed-cell structure, low water absorption, and low water vapor transmission (WVT).
Unlike open-cell insulation types, closed-cell refrigeration pipe insulation does not "wick" moisture into the insulation body when subjected to surface damage. Moisture-laden insulation will reduce thermal efficiency, promote mold growth and facilitate corrosion under insulation. Additionally, some closed-cell types offer built-in vapor retarders so the cost of material and labor to install a supplemental jacket are not necessary. Finally, some are flexible and do not require a separate fabrication step which reduces time and material loss through the supply chain.
When evaluating the best refrigeration pipe insulation (closed-cell), important factors to consider include:
Thermal conductivity (determines insulation thickness)

Water vapor permeability (supplemental vapor retarder or jacket)

Flame/smoke rating (25/50)

Is the refrigeration pipe insulation rated for the continuous upper and lower service temperatures of the HVAC equipment manufacturer?

UV resistance for exterior applications

Durability when subjected to mechanical impacts

Are continuous tubes offered to insulate multiple very long variable refrigerant flow (VRF) or variable refrigerant volume (VRV) lines?

Are factory-fabricated fitting covers offered?

Can the product be easily field-fabricated for a high-quality installation?

Does the manufacturer offer a single-source system solution for warranty purposes?
Closed-cell elastomeric refrigeration pipe insulation is commonly specified and installed due to its favorable performance benefits:
Closed-cell structure

Lightweight

Flexible

Built-in vapor retarder

No jacket required for most applications

Favorable thermal k (reduces required thickness)

Low WVT, low water absorption

Available in factory pre-cut tubes, continuous tubes, sheets & rolls, and accessories

Passes ASTM E84 (25/50) through 2" thick

Low-VOC for chemical emissions
While the most common closed-cell elastomeric refrigeration pipe insulation available is composed of nitrile butadiene rubber and PVC (NBR/PVC), Aeroflex USA offers an Ethylene Propylene Diene Monomer (EPDM) alternative. The benefits of the Aeroflex® brand of EPDM best refrigeration pipe insulation include:
NonPolar (Hydrophobic) – does not induce or react with water vapor

Higher upper continuous service temperature of 257°F

Greater resistance to UV degradation

Inherently microbial-resistant (no biocides added)

Non-corrosive on austenitic stainless steel piping

Environmental Product Declarations (EPD's)

Health Product Declarations (HPD's)

Indoor Advantage Gold[TM] Certified for low chemical emissions

Available in standard unslit and "pre-cut" tubes (SSPT), continuous tubes, sheets and rolls (with or without PSA back), and factory-fabricated fittings up to 2" thick

Aeroflex EPDM system accessories – pipe hanger fittings, factory-fabricated fittings, adhesives, tapes, and coatings

Glue-less seam seals – Aeroflex® Cel-Link II®

SSPT ID range from ⅜" to 16" IPS

Passes ASTM E84 up to 2" thick

Complies with NFPA 90A / 90B

Made in the U.S.A. with global materials

Buy-American compliant
To learn more about why Aeroflex is a strong contender as one of the best refrigeration pipe insulation solutions, please visit Refrigeration Pipe Insulation.
Source: National Insulation Association
https://insulation.org/io/articles/types-of-insulation-for-refrigeration-applications/