Factors To Consider When Choosing Plumbing Equipment Insulation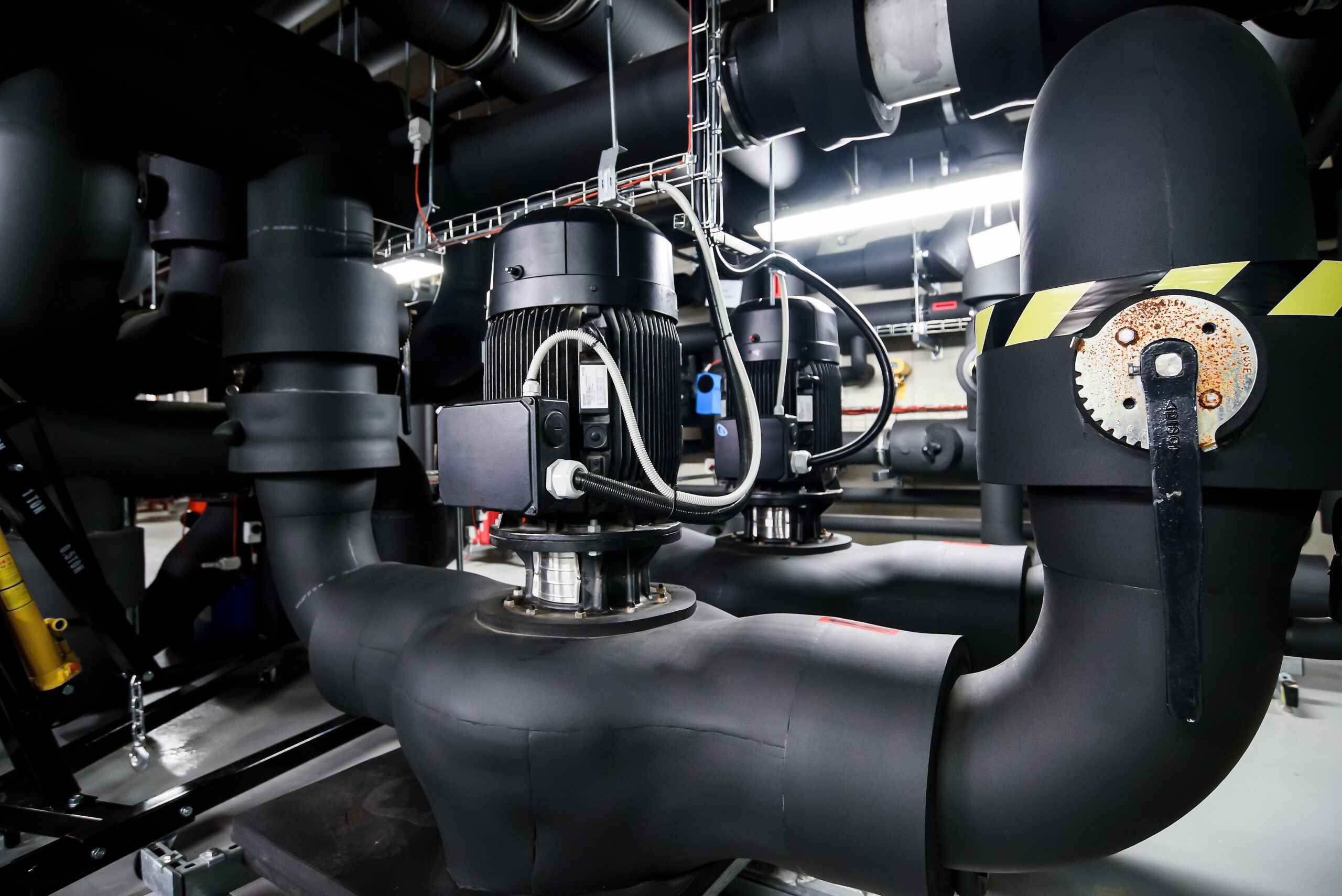 The most important contributions that plumbing equipment insulation can make to domestic water equipment systems are energy conservation and condensation control.
Plumbing equipment insulation typically is installed on the following plumbing system components:
Domestic water boiler breechings

Domestic water heat exchangers

Domestic water converters

Domestic hot and cold water pumps

Domestic chilled water pumps

Domestic water storage tanks or vessels

Domestic water filter housings
To address energy conservation, plumbing equipment insulation can control heat loss and heat gain. Depending on plumbing equipment insulation performance criteria, such as thermal conductivity (k-value) and maximum/minimum continuous service temperatures and system operating conditions, the correct insulation thickness can be determined using industry calculators such as NAIMA's 3E Plus® software. 3E Plus® is a program that can be downloaded free of charge, compliments of NAIMA, to Windows operating systems and is located at https://insulationinstitute.org/tools-resources/free-3e-plus.
Condensation control on below-ambient (cold) systems can also be achieved with the proper plumbing equipment insulation. Unlike preventing heat gain/loss, the objective of condensation control is to prevent moisture from accumulating on the insulation surface and penetrating the insulation itself. Depending on project conditions, such as equipment operating temperature, ambient temperature, and relative humidity, a protective barrier over the plumbing equipment insulation, for example, a zero-perm jacket or vapor retarder, may be required. Calculating the proper insulation thickness, using 3E Plus, is also critical to success.
There are many different types of plumbing equipment insulation that excel in various applications. In CSI-formatted section 220716 Plumbing Equipment Insulation specifications, insulation types are called out by plumbing equipment type and hot or cold application. An excellent industry resource, provided by the National Insulation Association, is the "Insulation Materials Specifications Chart" located at https://insulation.org/about-insulation/system-design/techs-specs.
Regardless of plumbing equipment insulation, the manufacturer's product data should confirm that the product under consideration passes ASTM E84 Standard Test Method for Surface Burning Characteristics of Building Materials 25/50 flame spread/smoke-developed index to comply with the International Mechanical Code® (IMC®). This model code is most often adopted by local jurisdictions having authority.
Closed-cell elastomeric plumbing equipment insulation is a proven choice for cold systems. Due to its closed-cell structure, built-in vapor retarder, low thermal conductivity, flexible nature, and ease of installation, this particular equipment insulation is an excellent choice for conserving energy and controlling condensation for domestic cold water pumps, domestic chilled water pumps, and domestic water storage tanks/vessels. 
Closed-cell elastomeric plumbing equipment insulation offers the following performance advantages to consider:
Closed-cell structure: prevents moisture from wicking into the insulation body

Built-in vapor retarder: low water vapor permeability, integrated protective barrier eliminating the need for a supplemental vapor barrier or jacket for most installations

Flexible: easy to fabricate and install over curved surfaces of equipment

Low thermal conductivity: reduced thickness when compared to other types of plumbing equipment insulation

Mold-resistant: built-in anti-microbial protection

Low-VOC: certified for low chemical emissions

Passes ASTM E84 up to 2" [50 mm] thick
Aeroflex USA's Aeroflex® brand of EPDM closed-cell elastomeric foam plumbing equipment insulation effectively insulates plumbing systems with the following added benefits when compared to traditional NBR/PVC-based plumbing equipment insulation:
Continuous service temperatures of -297°F – +257°F [-182°C – +125°C]

Safe for stainless steel plumbing equipment [ASTM C692]

Naturally microbial-resistant, no added biocides

Indoor Advantage Gold[TM] Certified for low chemical emissions

Environmental Product Declarations (EPD's): product-specified Type III

Health Product Declarations (HPD's): Verified health product declarations

Available in easy-to-fabricate sheets and rolls, with or without a self-adhering back, up to 2" [50 mm] thick
Sources: 
National Insulation Association – https://insulation.org
NAIMA – https://insulationinstitute.org