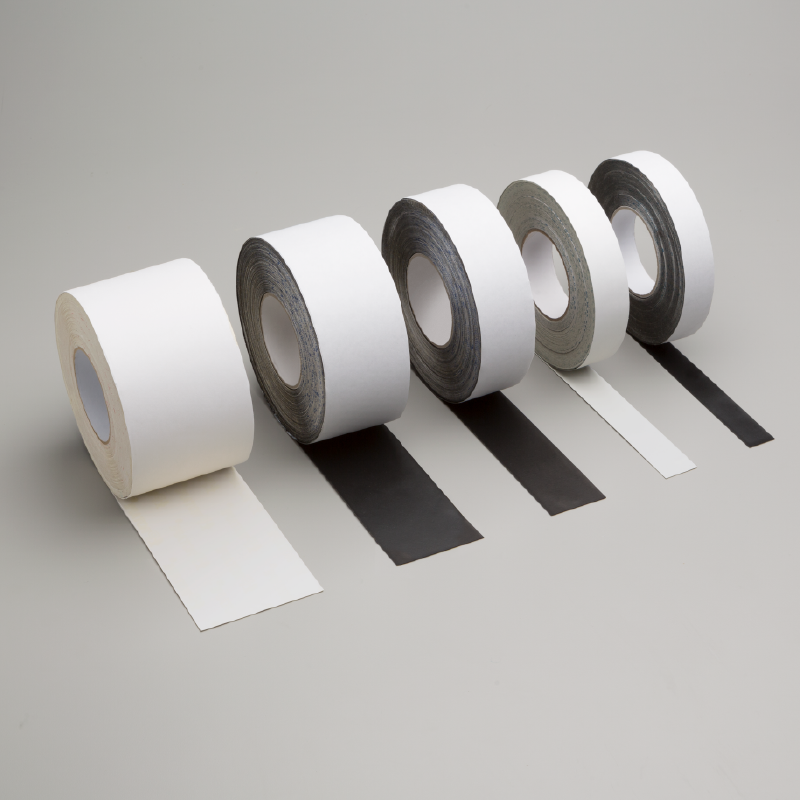 View/download data sheet.
View/download safety data sheet
AEROFLEX® offers single-source hermetic system accessories, including EPDM fitting covers, insulated pipe supports, specialty contact adhesives, tapes, and coatings, and are covered by an express limited warranty.
Protape® Zero-Perm EPDM Rubber Tape
Protape® is a self-adhering EPDM rubber tape for vapor-sealing glued seams and minor tears of AEROFLEX EPDM™ tube, sheet & roll insulation. Protape® serves as a double-closure system providing zero permeability.
Available in rolls ranging from 1"-5" wide x 82 long x 24 mils thick.
Colors: Black and White/Gray.
• ASHRAE Standard 90.1, Energy Standard for Buildings Except Low-Rise Residential Buildings
• ASHRAE Standard 189.1, International Green Construction Code®
• California Title 24, Building Energy Efficiency Standards
• CDPH Specification 01350, VOC emissions
• EPA TSCA Section 6(h)
• IECC, International Energy Conservation Code
• LEED®
• REACH
• RoHS
• Verified Environmental Product Declaration (EPD)
• Verified Health Product Declaration (HPD)
• Zero permeability
• Vapor barrier - protects glued seams from vapor drive
• Indoor Advantage[TM] Gold Certified for low chemical emissions
• Tape consists of same EPDM rubber as Aeroflex insulation, ensuring installation integrity
• Provides clean visual appearance
• Excellent UV resistance
Refrigeration piping & equipment
HVAC and VRF piping & equipment
HVAC ductwork
Chilled water piping & equipment
Plumbing piping & equipment
Service Temperature Range: 70°F to 257°F (-57°C to 125°C)
UV Resistance: Pass
Ozone Resistance: No cracking
Water Vapor Permeability (Perm·inch): 0.00
Water Vapor Absorption (weight %): 0.2%
Adhesion Peel Strength: 1.20
Elongation: 50%
Fire Safety: < 25/50
Plenum-Rated: NFPA 90A/90B
Self-extinguishing (ASTM D 635)