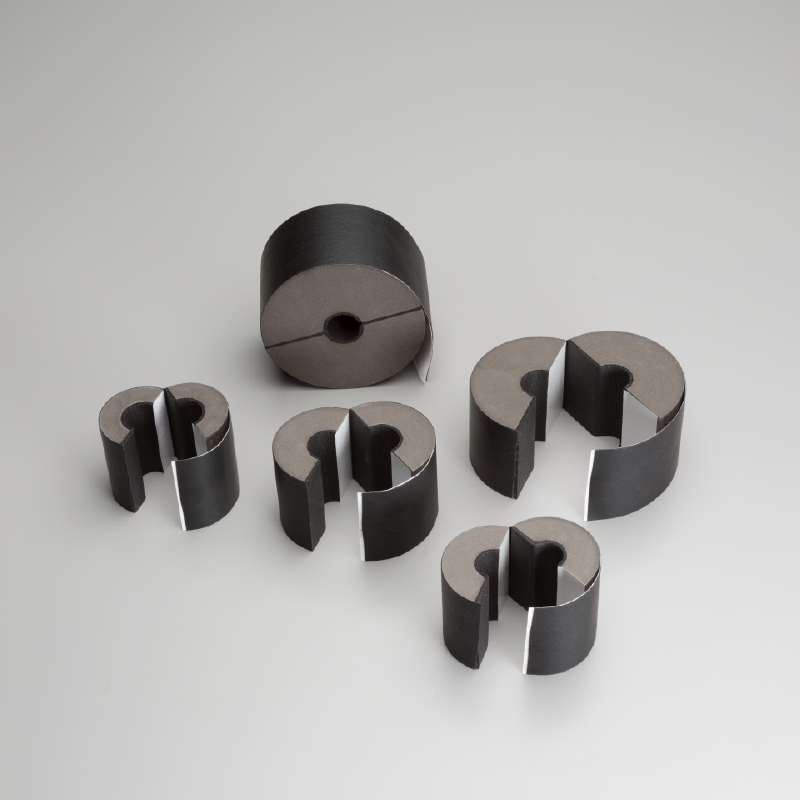 View/download data sheet.
View/download safety data sheet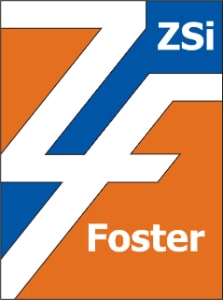 ZSi-Foster
IMPORTANT: Aeroflex USA is not a ZSi-Foster distributor. We do not inventory or sell Cush-A-Therm™ insulation clamps. Cush-A-Therm™ is not covered by Aeroflex USA's Express Limited Warranty.
Aerofix® Insulated Pipe Supports
Aerofix® patented insulated pipe supports provide seamless, EPDM thermal performance and zero-perm moisture resistance without worries of insulation compression and thermal bridging at hanger locations. A rigid, polymeric core is lined with closed-cell EPDM foam rubber and encased with a zero-perm, weather-proof and corrosion-proof EPDM membrane. A built-in, self-seal Protape® closure ensures seamless EPDM protection and fast installation.
Each self-contained, three-piece assembly is zero-perm, resistant to UV degradation, condensation, and heat gain. Suitable for continuous service temperatures ranging from -328°F to 257°F (-200°C to 125°C). May be used with trapeze (strut), split-ring, clevis, roller, clamps, and straphangers.
Available in a wide range of pipe diameters and thicknesses up to 12-inch IPS and 2-inch wall thickness. See data sheet for more details.
• ASHRAE Standard 90.1, Energy Standard for Buildings Except Low-Rise Residential Buildings
• ASHRAE Standard 90.1, Energy Standard for Buildings Except Low-Rise Residential Buildings
• IECC, International Energy Conservation Code
• ASHRAE Standard 189.1, International Green Construction Code®
• California Title 24, Building Energy Efficiency Standards
• CDPH Specification 01350, VOC emissions
• EPA TSCA Section 6(h)
• LEED®
• REACH
• RoHS
• High strength, load bearing -- will not crush under active pipe loads
• Fully hermetic solution
• Environmental Product Declaration (EPD)
• Health Product Declaration (HPD)
• Indoor Advantage[TM] Gold Certified for low chemical emissions
• Prevents thermal bridging
• Reduces potential for under-insulation corrosion (CUI)
• Saves installation labor
• Resistant to UV, condensation and heat gain
• Absorbs piping vibration
• Works with common pipe hanger systems
Ammonia refrigeration
Halo-carbon refrigeration
VRF
Chilled water
Brine
Domestic cold and hot water
Low-pressure steam
Continuous Usage Range: -328°F to 257°F (-200°C to 125°C)
Thermal Conductivity (Btu·in./hr·ft2·°F): 0.245
Water Vapor Permeability (Perm·inch): 0.00
Self-extinguishing (ASTM D635)